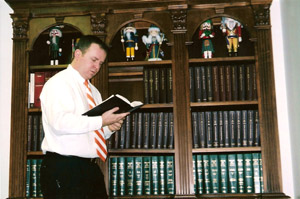 Criminal Defense -
The representation of the criminally accused, including preliminary hearings, trial preparation, litigation, and sentencing.

Juvenile Matters -
Including issues related to delinquency, dependency and neglect actions, child advocacy, termination of parental rights, and adoption.

Domestic Matters -
Including issues related to divorce, separation, orders of protection, child support, and adoption.

Wills & Estates -
The drafting of wills, living wills, durable powers of attorney, and other documents to reinforce the viability of your estate.

Election Law and Political Consulting -
Advice to political campaigns and candidates regarding state and federal election law issues, the election process, PAC formation, and political legal strategy.